Quick overview of "How to Check Keyword Ranking for a Website?"
In digital marketing, "How to Check Keyword Ranking for a Website?" is a crucial topic that can significantly impact your online success. This article explains how to track keywords' positions in search engine results and provides practical advice for raising your site's profile. You'll discover the importance of keyword ranking, methods to check it, and Google's perspective on the matter. By exploring various tools and techniques, you'll gain the knowledge needed to navigate the dynamic landscape of SEO. Stay informed, adapt to Google's algorithms, and empower your digital marketing strategy for lasting online growth.
How to Check Keyword Ranking for a Website?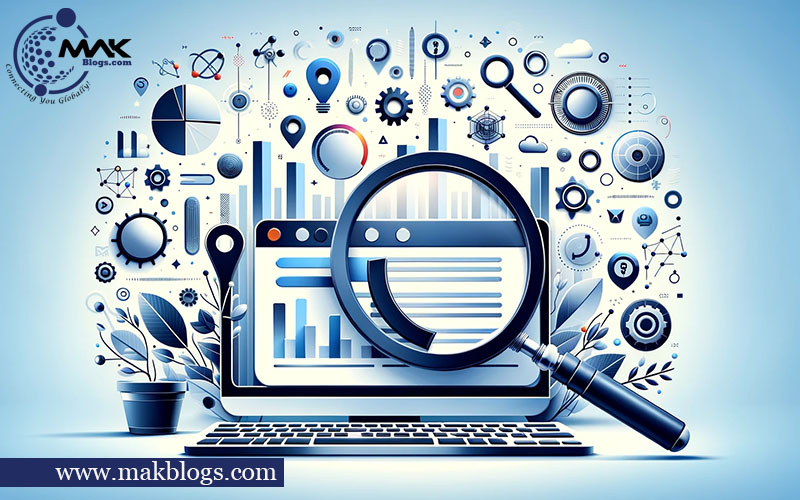 Introduction
Search engine rankings (SERPs) for targeted keywords are increasingly important in the dynamic field of digital marketing. Knowing where your website ranks for targeted keywords is crucial for fine-tuning your online presence and enhancing your digital marketing strategy. This comprehensive guide will explore the intricacies of "How to Check Keyword Ranking for a Website?" and equip you with actionable insights to elevate your online visibility.
Understanding Keyword Ranking
Before jumping into the methods of checking keyword ranking, it's essential to grasp the concept. The keyword ranking of a website denotes its position in the list of results returned by a search engine about a specific keyword or phrase.
For Example
If your website appears on the first page of Google when someone searches for "digital marketing strategies," your keyword ranking for that phrase is relatively high.
Why Does Keyword Ranking Matter?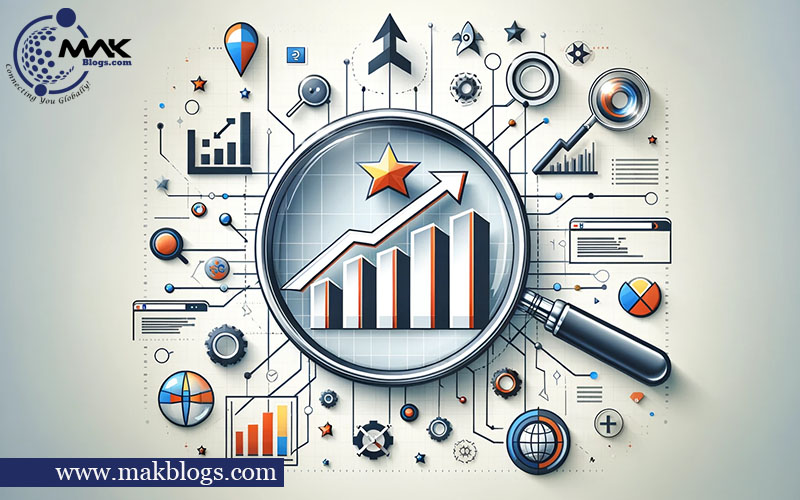 Organic Traffic: Higher keyword rankings increase organic traffic to your website. Users are likelier to click on websites at the top of search results.
For Example, If your website ranks #1 for "best smartphone reviews," you can expect a steady stream of visitors interested in smartphone reviews.
Credibility: Regarding "How to Check Keyword Ranking for a Website?" Websites ranking well for relevant keywords are often seen as more credible and trustworthy by users.
For Example, Suppose you operate a financial blog, and your website consistently ranks on the first page for "investment tips." Users are more likely to trust your financial advice and recommendations.
Competitive Edge: Understanding your keyword ranking compared to competitors can help you identify opportunities and stay ahead.
For Example, Let's say you run an e-commerce store specializing in fitness equipment. If you consistently outrank your competitors for keywords like "home gym equipment," you can capture a larger market share.
Increased Conversions: Higher keyword rankings can lead to more conversions.
For Example, When your website ranks well for specific product-related keywords, such as "running shoes for women," it's more likely that users searching for those shoes will make a purchase when they land on your site.
Improved User Experience: In the context of "How to Check Keyword Ranking for a Website?" Websites that rank high often offer a better user experience.
For Example, They tend to have faster loading times, mobile-friendly designs, and well-structured content. This enhanced user experience can result in lower bounce rates and increased engagement.
Cost Savings: A strong organic ranking reduces the reliance on paid advertising.
For Example, If your website ranks well for a range of keywords, you may spend less on paid ads, saving your marketing budget.
For Example, Repeated exposure at the top of search results, even if people don't click on your website right away, can boost brand awareness and trust.
Local Business Success: Local Business Success: For local businesses, ranking well for location-specific keywords is essential.
For Example, When your local pizza restaurant ranks prominently for a keyword like "pizza restaurant in New York City," it can effectively drive foot traffic to your physical location. This increased foot traffic translates to higher sales and revenue as more people discover and visit your restaurant while searching for pizza options in the city.
Content Strategy Refinement: In the realm of "How to Check Keyword Ranking for a Website?" Tracking keyword rankings can help you refine your content strategy.
For Example, If you notice certain keywords consistently perform well, you can create more content around those topics to further establish your authority in that niche.
Global Reach: The competition for high keyword rankings is global. You may reach more people worldwide and increase your traffic by optimizing your site for keywords with a global focus.
For Example, If you rank highly for "learn English online," you can attract learners from various countries.
Methods for Checking "How to Check Keyword Ranking for a Website?"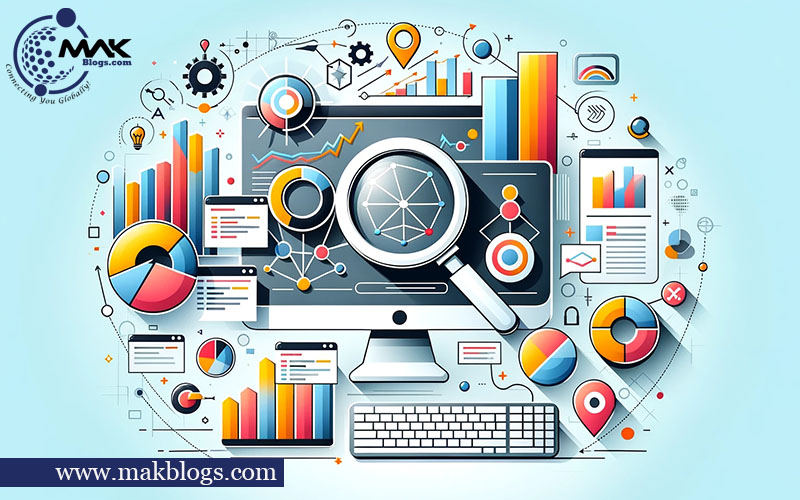 Now that we've established the significance of keyword ranking, let's explore various methods to check your website's ranking for the target keyword, "How to Check Keyword Ranking for a Website?":
1. Manual Google Search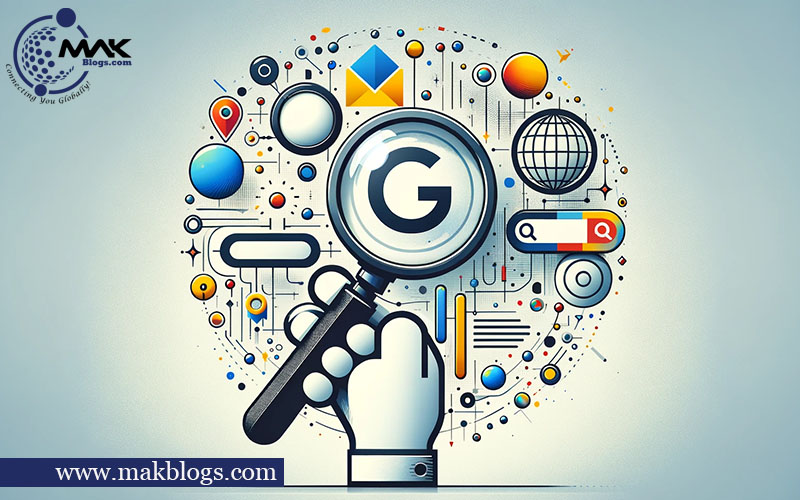 Open an incognito or private browsing window to ensure unbiased results. This step is crucial because personalized search results can vary based on your previous browsing history and location.
Enter the target keyword, "How to Check Keyword Ranking for a Website?" in Google's search bar. Make sure to use the exact keyword phrase you want to check.
Manually scroll through the search results to identify your website's position. Remember that the first page of search results typically displays the top ten results. If your website doesn't appear on the first page, continue to the subsequent pages.
Take note of your website's ranking position. This approach offers a rapid and uncomplicated means of assessing your present keyword ranking on Google.
2. Google Search Console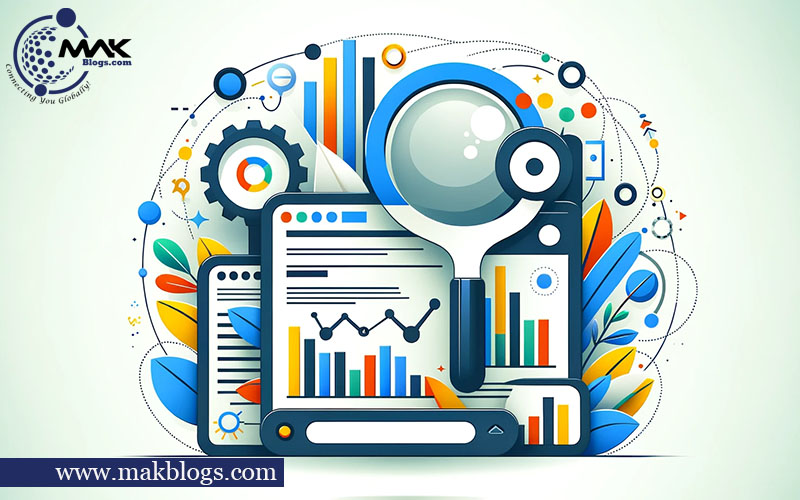 Access your Google Search Console account. If you still need to set up your website in Google Search Console, follow the platform's guidelines. It's an essential tool for web admins and SEO professionals.
Navigate to the "Performance" section within Google Search Console. This section provides valuable insights into your website's performance in Google's search results.
In the Performance section, click on the "Queries" tab. Here, you'll find a list of keywords users have used to discover your website.
Input the target keyword, "How to Check Keyword Ranking for a Website?" in the search bar located within the Queries tab. This will display specific data about your website's ranking for this particular keyword.
Review the data, including the average position, clicks, impressions, click-through rate (CTR), and more. This information offers a comprehensive view of how your website ranks for the target keyword and how it performs in search.
3. Third-Party Keyword Tracking Tools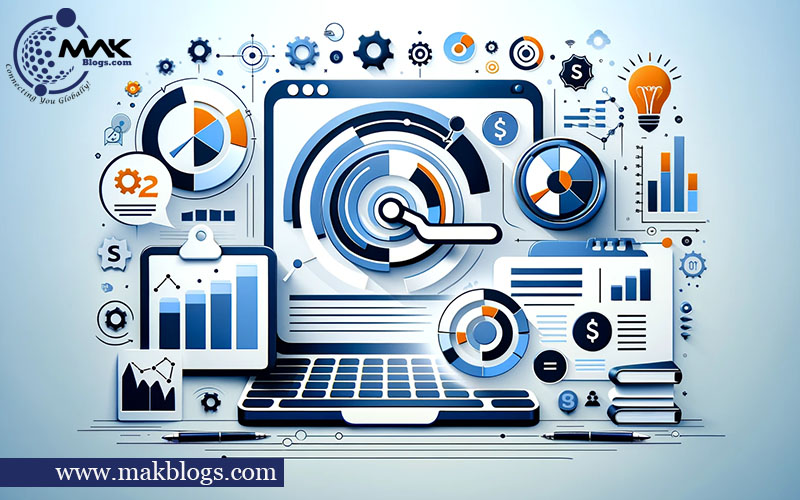 Employ reputable tools such as SEMrush, Ahrefs, or Moz to monitor keyword rankings. Sign up for an account with your chosen tool if you haven't already.
Enter your website's URL and specify the target keyword, like "How to Check Keyword Ranking for a Website?" within the tool's interface.
These tools provide comprehensive reports, historical data, and valuable competitor analysis. Explore the dashboard to gain insights into your keyword ranking, track changes over time, and identify areas for improvement.
Utilize the competitor analysis feature to benchmark your website against others in your niche. This can help you identify opportunities to outperform your competition in search results.
4. Google Analytics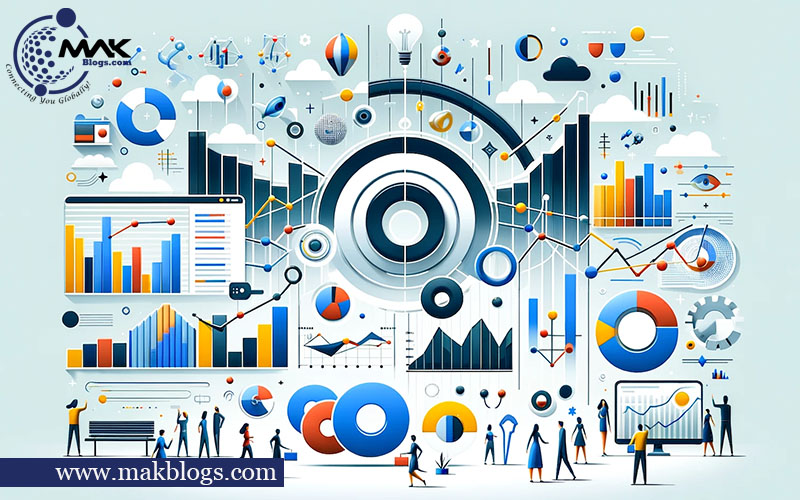 Google Search Console and Google Analytics should be integrated to obtain insights regarding the efficacy of keywords and organic search traffic. This integration allows you to access valuable data that can inform your SEO strategy.
After completing the integration, access your Google Analytics account and choose the property linked to your website.
Explore the "Acquisition" section, specifically the "Search Console" submenu. Here, you can access data related to your website's search performance.
Click on "Queries" to view keyword-specific data, including clicks, impressions, CTR, and average position. Look for the target keyword, "How to Check Keyword Ranking for a Website?" to assess its performance.
Analyze the data to understand how well your website ranks for the target keyword and how it contributes to organic traffic.
5. Dedicated Rank Tracking Software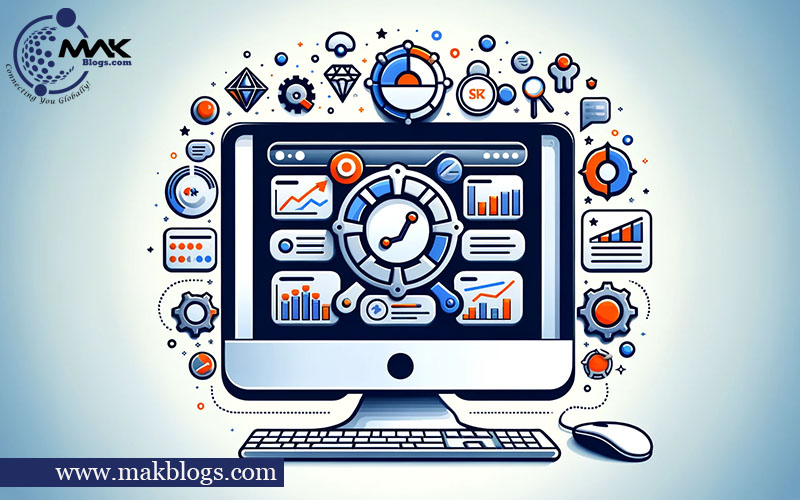 Consider investing in specialized rank-tracking software for more in-depth keyword rankings, trends, and historical data analysis.
Choose a reputable rank-tracking tool that aligns with your specific needs and budget. Popular options include ProRankTracker, SERPWatcher, and Rank Ranger.
Set up your website within the rank tracking tool and configure the target keyword, "How to Check Keyword Ranking for a Website?" for monitoring.
These tools offer advanced features such as daily tracking, competitor comparison, and custom reporting. Use them to understand your keyword ranking performance better and make data-driven decisions to optimize your SEO strategy.
Google's Perspective on Keyword Ranking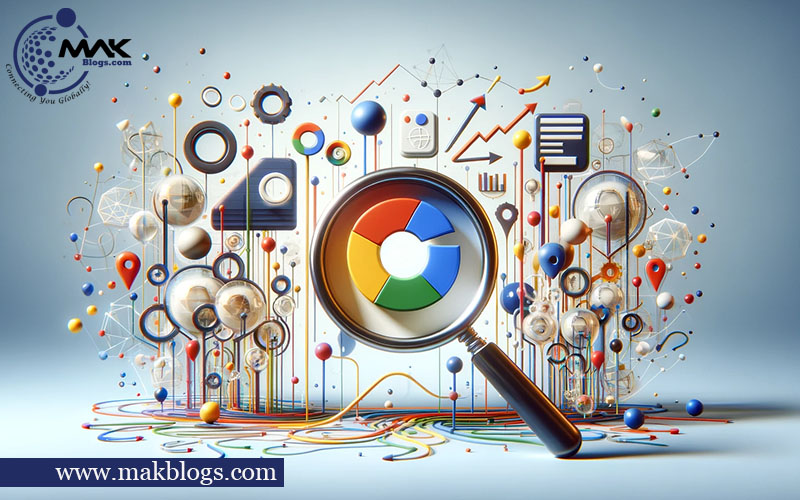 As the foremost search engine, Google wields significant influence over keyword ranking through its complex algorithms. To achieve a better understanding of how Google evaluates and ranks websites for specific keywords, it's essential to delve into the following factors:
Relevance: Google's primary goal is to provide users with search results that are highly relevant to their queries. To assess relevance, Google examines how closely a webpage's content aligns with the searched keyword. This involves analyzing the presence of the keyword in the page's title, headings, body content, and metadata. The more relevant your content is to the keyword, the higher the likelihood of achieving a favorable ranking.
Quality Content: High-quality content is a cornerstone of Google's ranking criteria. Google defines quality content as informative, valuable, and engaging information for users. In addition to keywords, Google evaluates a web page's overall readability, comprehensiveness, and user experience. Content that answers user queries effectively and offers unique insights tends to rank higher.
Page Speed: While discussing "How to Check Keyword Ranking for a Website?" Google recognizes that users prefer websites that load quickly. Page speed significantly impacts user experience, and Google's algorithms take this into account when determining keyword rankings. Faster-loading pages are favored, as they contribute to a smoother browsing experience. Google encourages web admins to optimize page speed to enhance user satisfaction and search ranking.
Mobile Friendliness: With the proliferation of mobile devices, Google places great importance on mobile-friendliness. Responsive websites that adapt seamlessly to various screen sizes and devices are preferred in search rankings. Google's Mobile-First Indexing underscores the importance of mobile optimization by exclusively ranking and indexing websites in their mobile versions.
Backlinks: In estimating Google's credibility and authority, high-quality backlinks, which are alternatively referred to as inbound links, are crucial. Google considers backlinks emanating from authoritative and reputable websites to be an endorsement of your content. However, it's essential to note that the quality of backlinks matters more than the quantity. Earning natural and relevant backlinks is a long-term strategy that can positively impact keyword rankings.
Official Resource
Regarding "How to Check Keyword Ranking for a Website?" For an authoritative source on Google's perspective and guidelines regarding these factors, you can refer to Google's official Webmaster Guidelines. These guidelines provide valuable insights into best practices for optimizing your website for search and aligning with Google's ranking criteria.
By adhering to Google's guidelines and focusing on relevance, content quality, page speed, mobile friendliness, and acquiring high-quality backlinks, you can enhance your website's chances of achieving higher keyword rankings and improved visibility in Google's search results.
Conclusion
In conclusion, understanding "How to Check Keyword Ranking for a Website?" is indispensable to a successful digital marketing strategy. It guides your optimization efforts and plays a pivotal role in driving organic traffic, building credibility, and gaining a competitive edge. By employing various methods, such as manual searches, Google Search Console, third-party tools, Google Analytics, and dedicated rank tracking software, and adhering to Google's criteria for ranking, you can position your website for success in the dynamic world of SEO. As Google's algorithms continue to evolve, staying adaptable and informed is the key to long-term visibility and sustained growth in the digital landscape.
FAQs Related to "How to Check Keyword Ranking for a Website?"